Displaced Communities
Germans of Russia/Soviet Union
(over 700,000 expelled)
Baltic Germans (over 150,000
displaced by Hitler and Stalin)
Germans of Yugoslavia
(over 200,000 expelled, imprisoned, displaced, emigrated, 98.5% total)
Volga Germans (over 400,000 expelled by Soviets to Kazakhstan)
Dutch Germans (3,691 expelled,
15% of German population)
Prussian Germans of now Poland
(8-10,000,000 by Poland & USSR)
Alsace-Lorraine Germans of France
(100-200,000 expelled after WWI)
Germans of Czechoslovakia
(over 3,000,000 expelled
and displaced, 95% total)
Germans of Hungary
(over 100,000 expelled, over
300,000 displaced, 75% total)
Germans of Romania
(over 700,000 or 91.5% displaced by Hitler, the USSR, & mass emigration)





Other Information
Commemoration of German expellees ignored by the German, Czech, and Polish governments
The problem of classifying German expellees as a 'genocide'
Comparative Genocide Table
Suggested readings & websites
The Staff/Contact Us
Submit content and information
How to support German expellees
Bookmark IREG to Favourites!
Donate to the Institute
Affiliates/Partners
Link to Us/Refer a friend
Sitemap
Privacy Policy/Copyright
the disappearance of the german MINORITY from poland through expulsion

Print this Article • Font Size: - + •
Send this Article to a Friend •

Artikel auf Deutsch
HOW TO CITE THIS SCHOLARLY ESSAY: Institute for Research of Expelled Germans. "The disappearance of the German minority from Poland through expulsion." http://expelledgermans.org/prussiangermans.htm (accessed Day-Month-Year).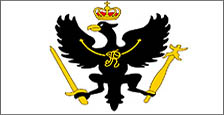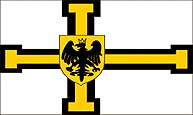 (Top Left:) The flag of the Kingdom of Prussia, which led the reunification of Germany by 1871. (Top Right:) the flag of the Teutonic Order, a German crusading order that ruled most of the Baltic and Prussia for centuries. (Bottom Left:) the flag of the Silesians. (Bottom Right:) The flag of East Pomerania. These regions are equally as important to Polish and Baltic history as they are to the Germans.
Included displaced German minourity groups in this region: Prussians, Wartheland Germans, Silesian Germans, Galician Germans, Danzig Germans, Pomeranians
COMING SOON/WIRD BALD FERTIG